Deck Builders in Fayetteville
Are You Looking to Build a New Deck?
___________________________________________________________
As a custom deck builder in the Fayetteville, NC area we specialize in building custom decks, screened porches and more. We will also refurbish and repair existing decks to the highest standards of quality. Adding a deck to your home is about much more than just wood planks and nails. It's about creating a special place – a special outdoor room that extends your living to the outdoors. Since decks are designed with wood or composite wood materials, decks are an especially intimate, warm and inviting project. The level of personal attachment with a deck has something to do with the natural beauty of wood and the sound it makes when walked upon. This is why we are one of the top deck builders in Fayetteville.

Our dedication to excellence and experience makes us your source for the custom deck or screened porch of your dreams throughout the Fayetteville area.
Decks can be built to wrap around shapes, trees and features of your home. They can be single or multilevel or on the second story with a staircase leading up to it.

In reality, a deck can be what you want it to be. A place for family barbecues, entertaining friends, a quiet relaxing evening – your deck built for your lifestyle.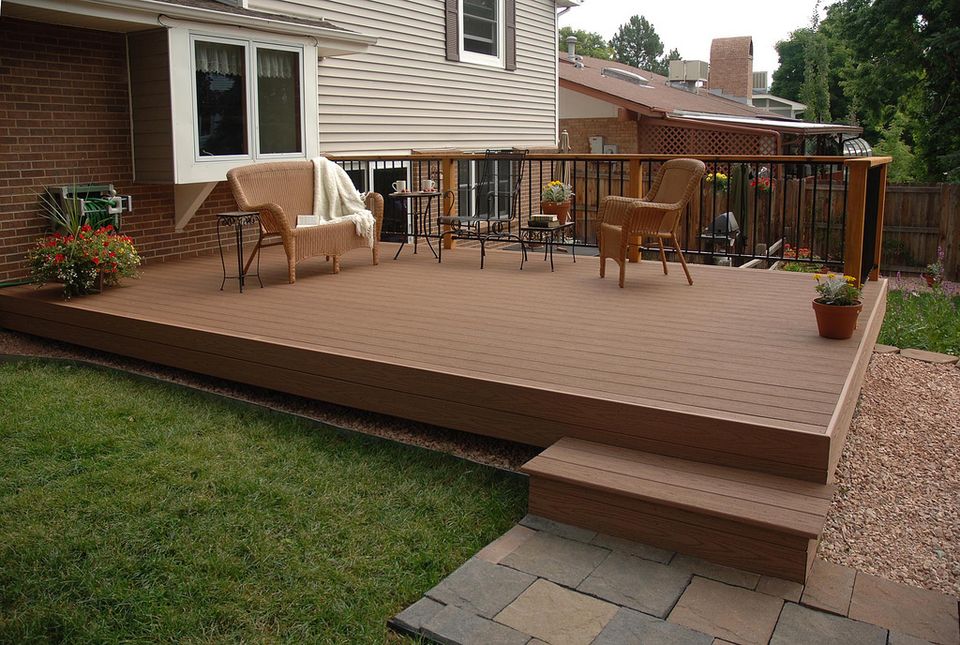 Built for Quality
We use only the highest grade materials and composite trim to build beautiful, long-lasting decks, patios and porches.
Personable Service
At R&K Fence and Deck, we pride ourselves on customer satisfaction. We work closely with our clients every step of the way to ensure your project is completed on time and within budget.
Free Estimates
Have R&K Fence and Deck come out to your property and get an on site estimate for your next decking project
Expert Deck Builders in Fayetteville NC
Our Expert Contractors Are Highly Trained and Skilled.

 
Established industry reputation.
R&K Fence and Deck has been in the industry for over 25 years.

Commitment to quality.
R&K Fence and Deck use high-quality and durable materials.

Trained manpower.
R&K Fence and Deck has the manpower to help you.

Qualified professionals.
Contractors from R&K Fence and Deck are equipped to reduce this risk and protect against other potential health problems.

Competent client communication.
R&K Fence and Deck will let you know how the project progresses and will have a project manager dedicated to your home.
Request An Estimate